Bio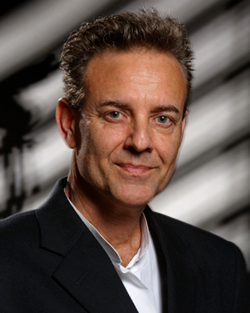 Top Guns Inc. is a highly efficient, self-contained video production / photography studio and content creation entity based in New Orleans. Owner, Kurt Coste, is a state wrestling champion, holding a BA in Journalism from Louisiana State University, with curricular concentration in advertising & campaigns. As a graduate of the U. S. Naval JROTC program, he was inspired by the military style of getting things done – proven methodologies, on purpose, on time, no excuses. This, along with deep knowledge of evolving digital technologies such as video editing, compositing, cinematic lighting, camera movement, audio engineering, the Apple MacPro and Adobe  software suite, is the right stuff for production of today's content in a world of fleeting attention.
It was a natural progression from still photography to Cameraman, Director, and Director of Photography for video shoots. Kurt has worked commercially in New Orleans since 1980, with a career that brought a multitude of awards for excellence, most notably in 1989, when the Advertising Club of New Orleans awarded Coste seven Addys. That year his work swept the entire photographic arts category. He has served on the Board of Directors for the Advertising Club of New Orleans as well as the board of the ASMP.
Another hallmark came in 1985 when he was named The American Advertising Federation's Photographer of the Year for New Orleans. He has won the annual cumulative points competition for the New Orleans chapter of the Photographic Society of America and his work continues to be published worlwide. Three of his photographs were chosen to appear in Eastman Kodak's project "10,000 Eyes", celebrating 150 years of photography in America.